We're Avenue, an independent Credit Insurance broker that specialises in the placement of UK and international Credit Insurance and Surety Bonds. Our remit is simple: To find you the optimum cover at the best price.
Why choose Credit Insurance?
That can be answered in one word: Certainty. Trade receivables are one of your company's biggest assets. Credit Insurance works by protecting them against loss. Whether the loss is a result of protracted defaults or insolvency, you'll be quickly indemnified for the non-payment of goods or services delivered. It's a simple, cost effective way to eliminate risk and replace it with certainty.
What are the benefits of Credit Insurance?
Makes your cashflow shock-proof
Failed payments seldom come with any warning; the effect on your cashflow can be catastrophic. Credit Insurance mitigates any risk, as you are covered for non-payment.
Boost your borrowing power
Certainty over your trade receivables improves your risk profile to lenders. This can equate to greater funding and preferential rates.
Acts as a catalyst for business growth
The security that Credit Insurance delivers allows you to confidently grow sales, expand your existing customer base, target new prospects or explore new markets.
Provides dedicated risk monitoring
Credit ratings can change quickly. Insurers regularly monitor your customers' credit worthiness to flag up any risk, or an improved position which could signal new opportunities.
Effectively manages trade risk
Credit intelligence not only helps you to define who you can safely trade with, it also highlights which customers you can extend more favourable credit terms to.
Helps you unlock Trade Finance
We are also able to source and structure a Credit Insurance policy which specifically gives you the security you need to secure trade financing.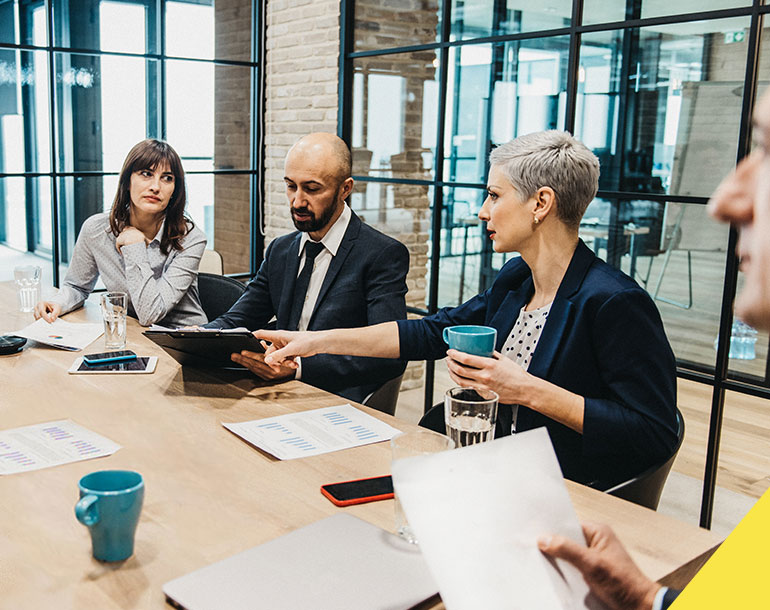 We're specialists. We have the connections and expert understanding to broker you the very best deal. As an independent company, we also have the freedom to access the whole market. Some brokers don't, preferring instead to deal with specific insurers. That's not the way we work. When you come to us, our only objective is to find you the best cover at the optimum price.
We work with a broad range of companies and will manage every aspect of your policy from market placement, right through to making a claim.
Ours is very much a hands-on approach. We'll help you to identify your risks, define your objectives and pro-actively manage your Credit Insurance policy year on year. Essentially, we become an extension of your credit team.
It costs nothing to appoint us. Get in touch to find out how Credit Insurance can protect and grow your business.